Higgins Building & Remodeling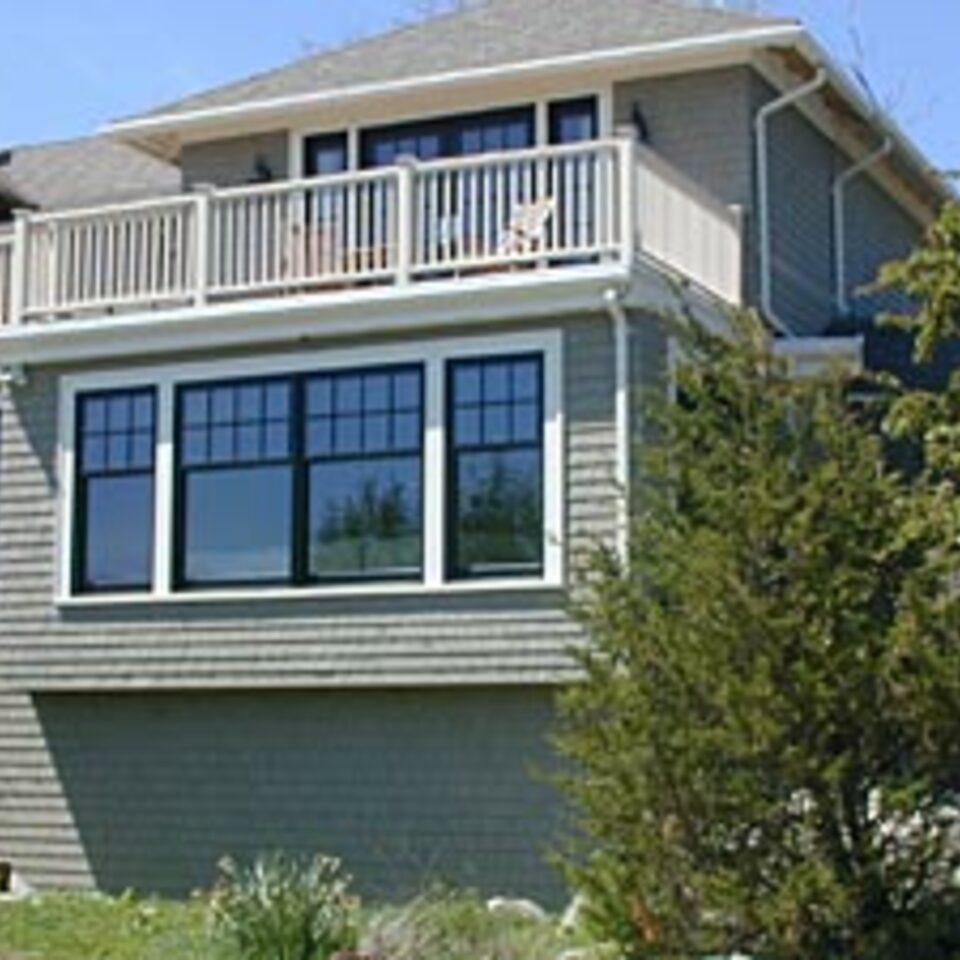 A general contracting business located in Cohasset, MA, serving the South Shore. As a fourth generation Cohasset native, working on so many hometown houses is a rewarding experience, given the South Shore area's rich history.
Our customers have praised our employees who are very experienced, hard working, neat and polite. Our team includes local architects who can work with you to create the design you are looking for. Our sub-contractors also receive high praise from our customers. Working in the same town for so long has helped us to build an excellent reputation that has weathered good times and bad.We are fully licensed and insured and are members of the Better Business Bureau.

Call Fred today at 781-383-0027 to arrange a free consultation on your next building or remodeling project. We look forward to serving all of your home carpentry needs.
Looking for a deck builder in Massachusetts? Perhaps you are looking to have a wrap around porch built or a rooftop porch to watch the sunrise over the ocean. Big or small, simple or complex, Higgins Building and Remodeling can build your deck or porch today. Don't hesitate, give us call today. 
From patching side wall or roofs to full size jobs – whatever your maintenance needs are, we're here to keep your house healthy. A general contractor in Cohasset, Fred Higgins and his crew make up the best home improvement company on the south shore. From simple home repairs and small home remodeling projects, to complete home renovations and home makeovers, Higgins Building and Remodeling can get the job done for you. Please call today and schedule an appointment.
If you are looking for a kitchen remodeling company in Cohasset or a general contractor for your bathroom remodeling project than look no further than the best home improvement company on the South Shore. Higgins Building and Remodeling. From a simple kitchen remodeling project to a new expanded kitchen, Higgins has the experience you need to get the job done right the first time. For all your kitchen and bath remodeling needs call Higgins Building and Remodeling today. 
Investing in home additions is an excellent way to add extra living space to your house, while at the same time increasing your home's value. Higgins Building and Remodeling can build your addition in a timely manner and at a reasonable cost.  As the south shores best home remodeler and trusted home improvement company , we bring a top notch level of  expertise to every project.  Whether you want us to build a porch or a deck, a new bedroom or apartment addition, an expanded kitchen, a master suite, mudroom, extra bath,  we can get the project done. Call us today for a free estimate. 
Our relationships with local architects, engineers and sub-contractors have helped us to make the huge job of building a new home more pleasurable and worry free for our customers. If you are looking for a home builder in Massachusetts look to Higgins Building and Remodeling.